Ultimate Business Card

... Starting at $350.
Our Ultimate Business Card Application is designed specifically to offer business professionals a better way to handle the referral process as well as add a bit of 'wow factor' to your brand. Everyone in your referral network installs your app and when they refer someone you get copies of the referrals and the email address of the person you're being referred to.
Learn More! »
Custom Info Capture

... Starting at $450.
Capturing accurate information is critical in today's fast-paced business world. Our Custom Info Capture App makes the process quick and easy. A pen and paper form is fine, but electronic data capture is more accurate, can't be lost, is always legible, and available immediately.
Custom Services

... Request a Quote Today!
Do you need mobile? Whatever your needs, we can build it! Need a custom application to promote yourself to your clients, that is a guide for an upcoming event, or perhaps for internal metric tracking? We can help. Need a mobile website for your next marketing campaign? Have a website and just need to be sure it looks good and is readable on a mobile device? That's what we do.
---
See just how easy it is to get an app from App-Platform.net on your device.
---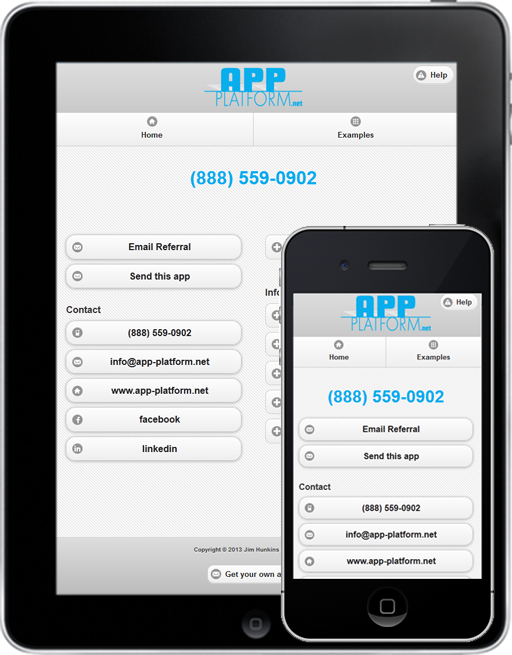 Ultimate Business Card.

Brand. Refer. Capitalize.
The Ultimate Business Card App is an unlimited, track-able, business card that functions as a never ending referral source for you and your business. Whether you or a referral partner are giving out your information, you'll see who recommended you and you'll get the email address of the person to whom you are being recommended. No more will you wait for referrals to contact you off a business card you didn't even know was handed out, now you're in control of the entire referral process.
---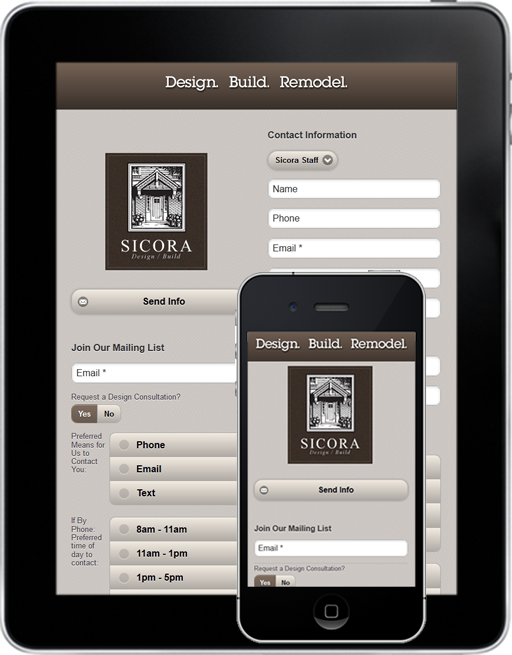 Custom Info Capture.

Get it right. Now.
The Custom Info Caputre Aplication is specifically designed to capture data. Simple as that. Whether you're onsite with a client or in the field at a jobsite or meeting prospective clients or employees at a trade or hiring show, make it easier, faster, and more accurate with a Custom Info Capture App. Give yourself the edge.
---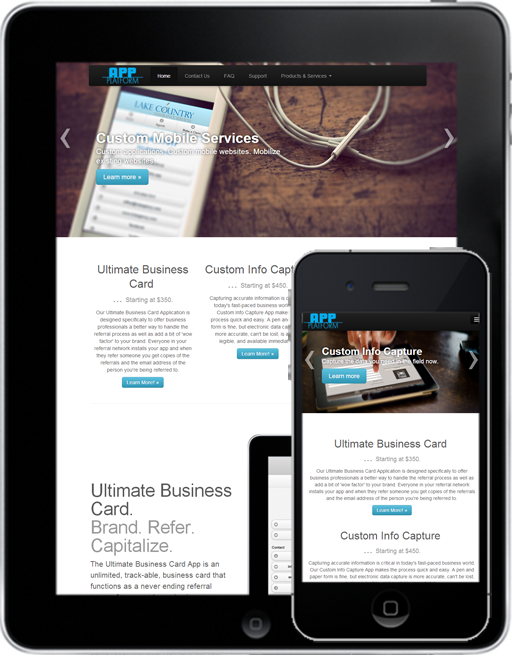 Custom Mobile

Applications
Websites
"Mobile to overtake fixed Internet access by 2014" is a widely used quote from one study. Other's state they expect mobile usage to dominate in the next three years. Regardless, one thing is clear and that's mobile internet usage is the next big things in internet traffic. Half of the internet searches being made today are on a mobile device, is your website mobile ready? What about a tie-in app for your business? Do you need an internal application to make your company more agile and functional? We're here to help!
---
Still want more information? View »
Watch a short presentation of what App-Platform.net can do for you.
---
---