Products & Services
Here are some of the products and services we offer. If you have any questions, please contact us. We'll try to get back to you as soon as possible.
---
Ultimate Business Card Custom Apps Web Development
---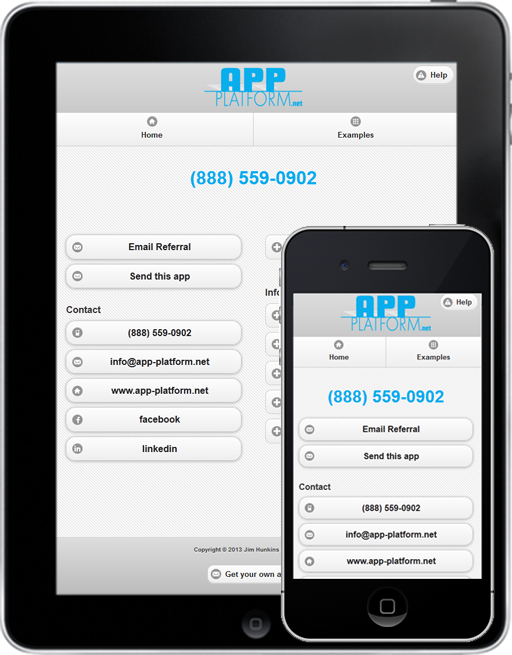 Ultimate Business Card

Brand. Refer. Capitalize.
The Ultimate Business Card App is an unlimited, trackable, business card that functions as a limitless referral source for you and your business. Whether you or a referral partner are giving out your information, you'll see who recommended you and you'll get the email address of the person to whom you are being recommended. You will never have to wait for referrals to contact you off a buisiness card that you didn't eeven know was handed out. NOW you are in control of the entire referral process.
Starting at just $50 down and $20/month with no contract, the Ultimate Business Card App is the easiest way to get yourself mobile. At that price you get an easy to distribute app with all of your contact info, custom referral email, and photo gallery all tailored to your particular business. Want to add additional information and features? No problem! Just let us know what you want and we will get you a quote; most add-ons run between $50 to $100, so we are still the best deal in the app world!
What's included in my app? View examples View demos
---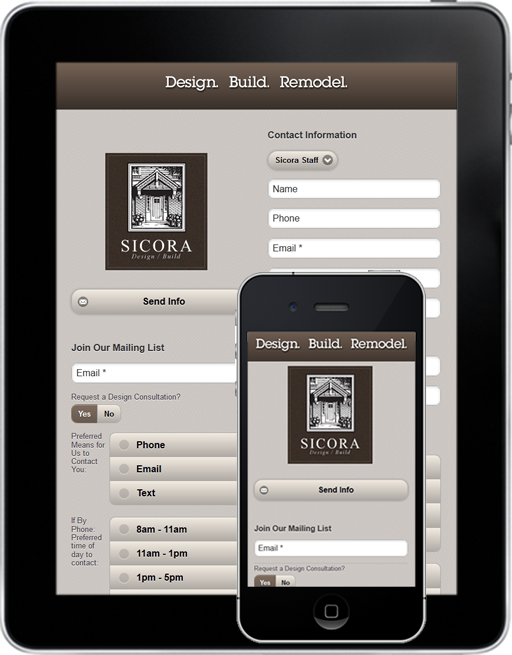 Custom Apps

Do More with Mobile.
Anything you can do on the web we can do in an app! You can take payments on your mobile device, why not handle the rest of the sale on that same device? Want to capture information in the field in real-time? Schedule appointments anytime anywhere? We can help integrate your existing web services into an app that you control.
Whether you already have your app idea or are not sure how best to leverage mobile to improve your business, we can help. Give us a call or drop us an email and we will be happy to help you navigate all of the options and make sure you get the right product for your needs.
What's included in my app? View examples
---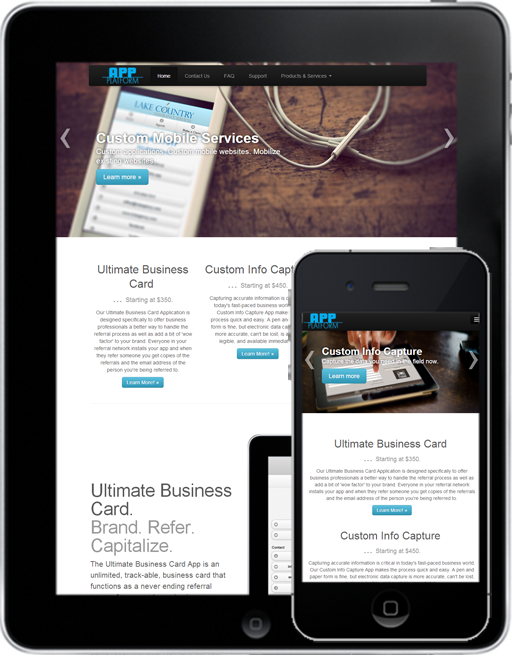 Web Development

Responsive Design,
Mobile Sites and More.
"Mobile to overtake fixed Internet access by 2014" is a widely used quote from one study. Others state they expect mobile usage to dominate in the next three years. Regardless, one thing is clear and that's mobile internet usage is the next big thing in internet traffic. Half of the internet searches being made today are on a mobile device, is your website mobile ready? What about a tie-in app for your business? Do you need an internal application to make your company more agile and functional? We're here to help!
---
See just how easy it is to get an app from App Platform on your device.
---